Antarctica
Australia
Bulgaria
Greece
Hungary
Israel
Italy
London
New Zealand
Self Portraits
Soviet Union
USA
Greece
click on thumbnails for larger versions and information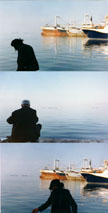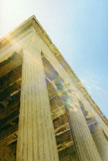 Greek Culture Reference Links
The Perseus Project is a searchable digital library that provides vast resources for studying the ancient world.

Ulysses is a comprehensive guide to Greek Museums, Monuments and Archaeological Sites. Information covers Greek Culture from antiquity to contemporary times.

This is a photographic archive of the archaeological and architectural remains of ancient Athens (Greece).

This site contains a detailed interpretation of Greek Art and Material Culture through an examination of artifacts.

Email The Photojournal